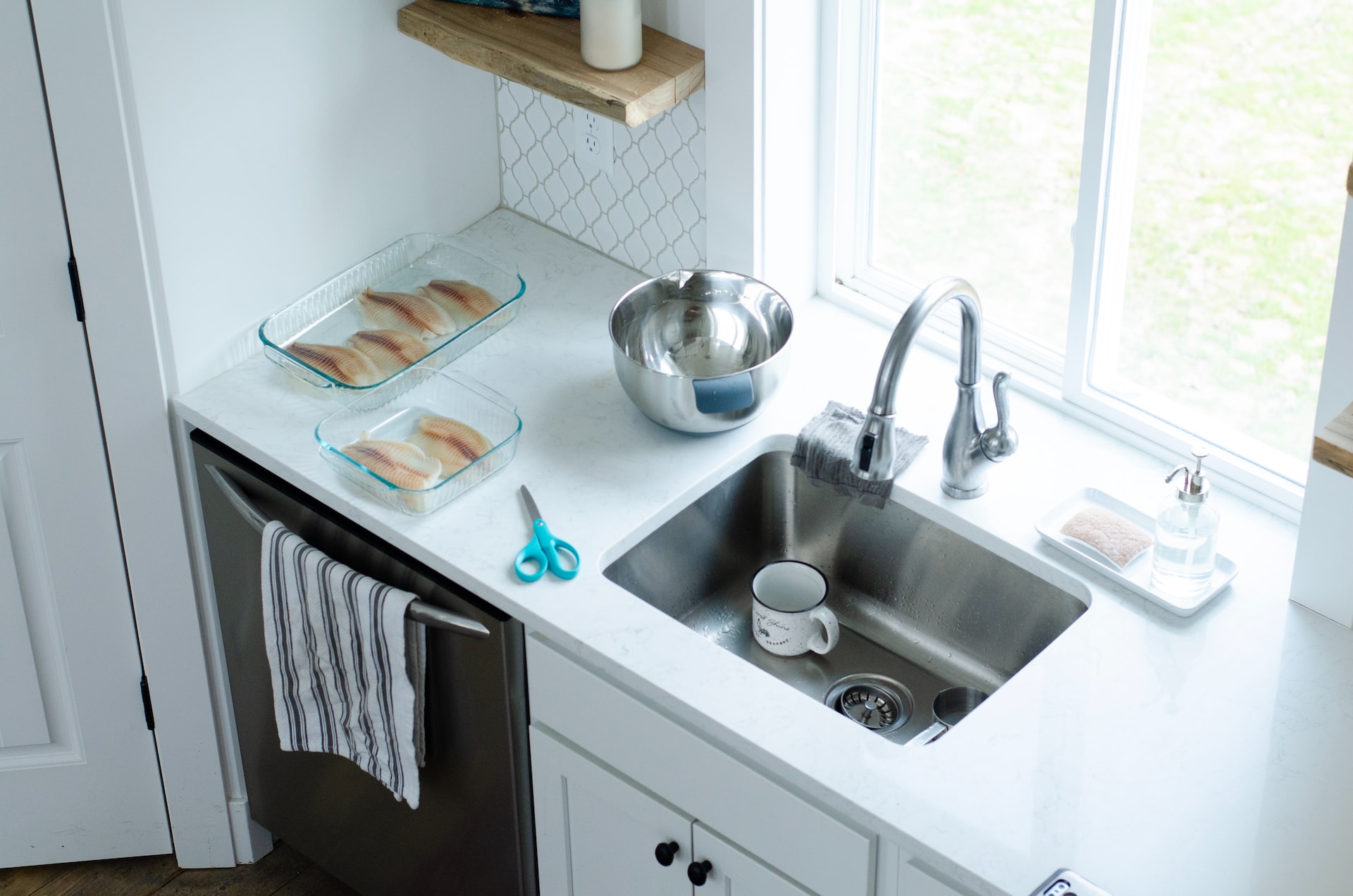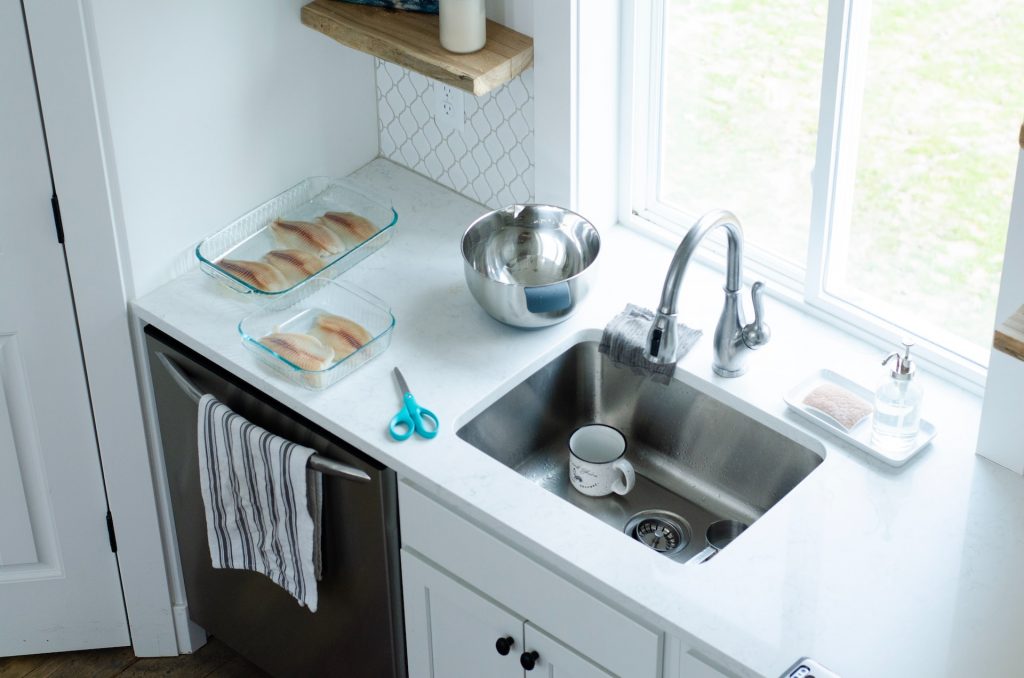 If your kitchen sink won't drain, that's going to spell all kinds of trouble for you and your daily routine. Your kitchen sink is the center of most kitchen activities. Therefore, keeping it in working order is a vital part of keeping you and your family fed and dishes clean. Fortunately, you can get to the bottom of the problem with Reliable Drain & Plumbing's list of reasons why your kitchen sink won't drain.
Food and Grease Buildup
Hands down, the most common reason a kitchen sink won't drain is simply food and grease buildup. Our kitchen sinks see an unbelievable amount of food particles in a week, month, or year. Throw grease into that mixture and you end up with a food-based glue in your drain pipes. It's no wonder we all end up with struggling drains once in a while.
If you've got food and grease blocking your kitchen drain and making your life a nightmare, there's a simple solution. The kitchen drain pipe needs to be taken off and emptied. A snake will work well for large blockages, but food and grease buildup is more likely to take the form of a gross sludge. This is easy to remove by taking the pipe off and emptying it into a bucket or trash can to dispose of.
Sudden Blockages
If your draining issue has come on suddenly, something larger is probably blocking the drain. Sometimes, the culprit is food waste from one particular meal that wasn't disposed of properly. For example, if a bunch of dried out rice was dumped down the drain, it could then get wet and suddenly expand, getting stuck in the pipe and blocking it entirely. Other times, the sudden blockage can be a bit more unfortunate… in the form of a pest.
To figure out the problem with a sudden blockage, it's best to start by removing the drain pipe. This can often reveal the source and solution in no time. However, if you're not comfortable removing your drain pipe by yourself, Reliable Drain & Plumbing can do it for you. If this doesn't immediately reveal the problem, we can go to the next step: snaking.
Snaking your pipe means drilling a spring into the sink. This spring will cut through any organic matter and hold onto it when we pull the snake straight out. For blockages deeper than the curve in your drain pipe, this is usually the best solution.
Hard Water Mineral Buildup
If you've got hard water, it's also possible that mineral buildup is limiting the draining capabilities of your sink. Minerals like iron and calcium can line the insides of your pipes. This layer can grow over time, making the pipes too narrow to handle regular amounts of running water. Water softener may solve the problem, but it's just as likely you will need to replace your plumbing.
Get Professional Help
No matter how dire your draining situation is, Reliable Drain & Plumbing is here to assist. Just give us a call and we'll be on our way.